Regular price
$13,398.00 AUD
Regular price
$14,239.00 AUD
Sale price
$13,398.00 AUD
Unit price
per
Sale
Sold out
Transform your space into the ultimate golf simulator with the Skytrak Golf Simulator Premium Play Package. This comprehensive package features the SkyTrak launch monitor and golf simulator, paired with an enclosure designed for conventional spaces like garages, bedrooms, and conference rooms. You'll gain access to over 150,000 courses and receive precise ball flight data, including spin rate and launch angle, thanks to the SkyTrak launch monitor. Additionally, you'll enjoy The Golf Club 2019 software for a lifelike experience. This package includes everything you need for an immersive golf experience, from the Optoma 4K projector to a Sim Master Premium Hitting Mat and Acer Gaming Laptop with TGC 2019 installed. Elevate your game and order the Skytrak Premium Play Package today.
Need Help? Call Us: 0480 020 411
View full details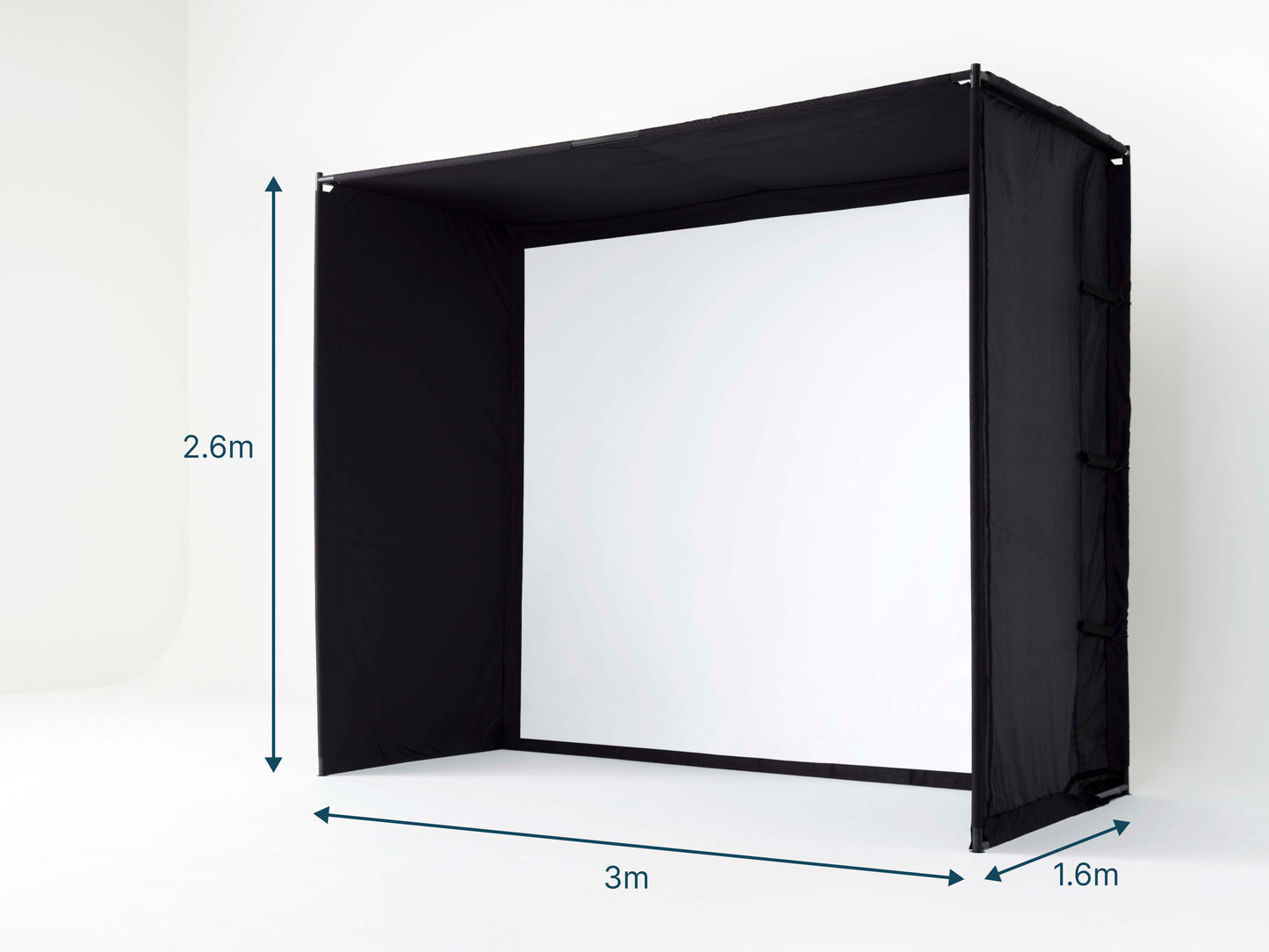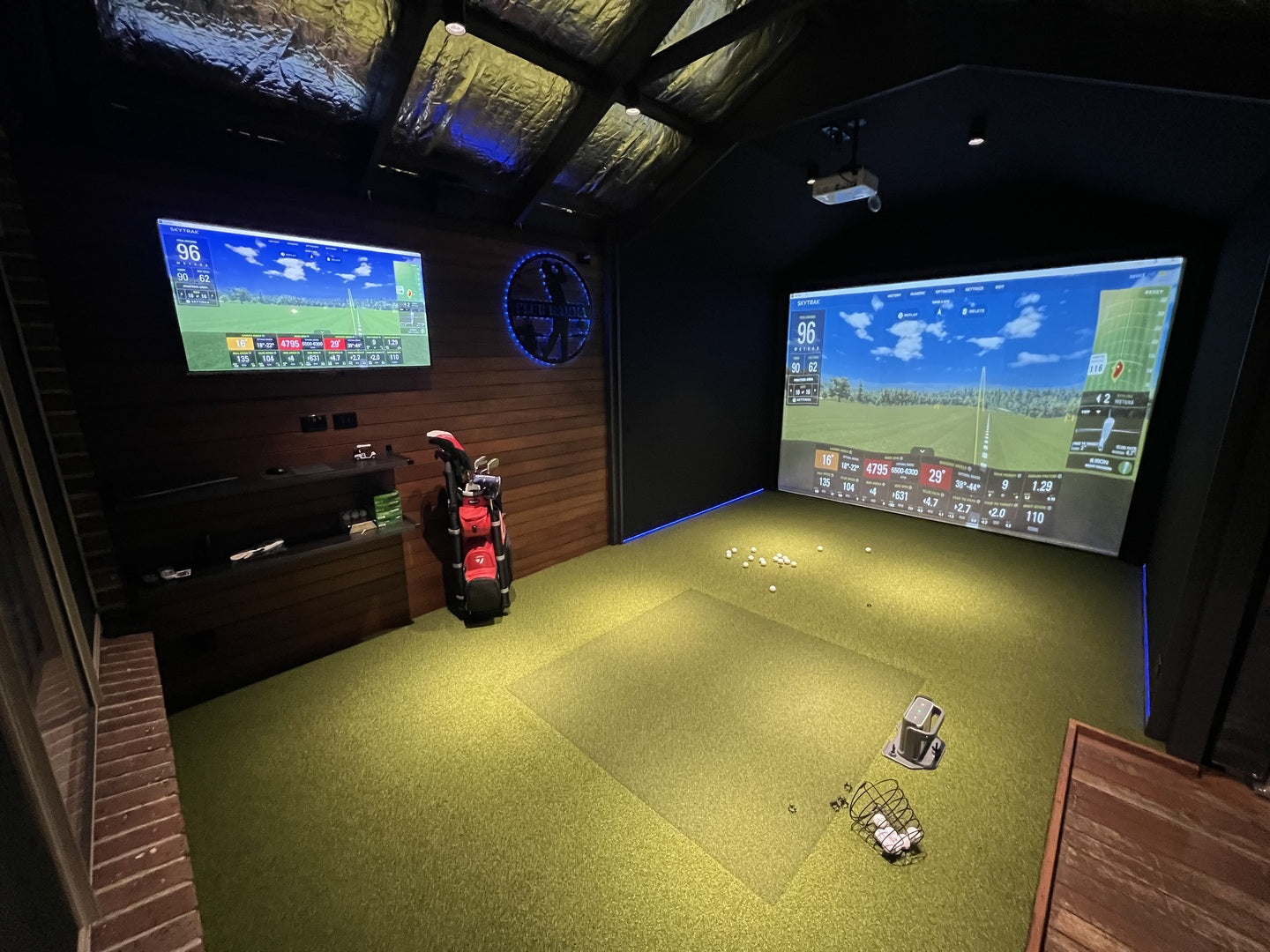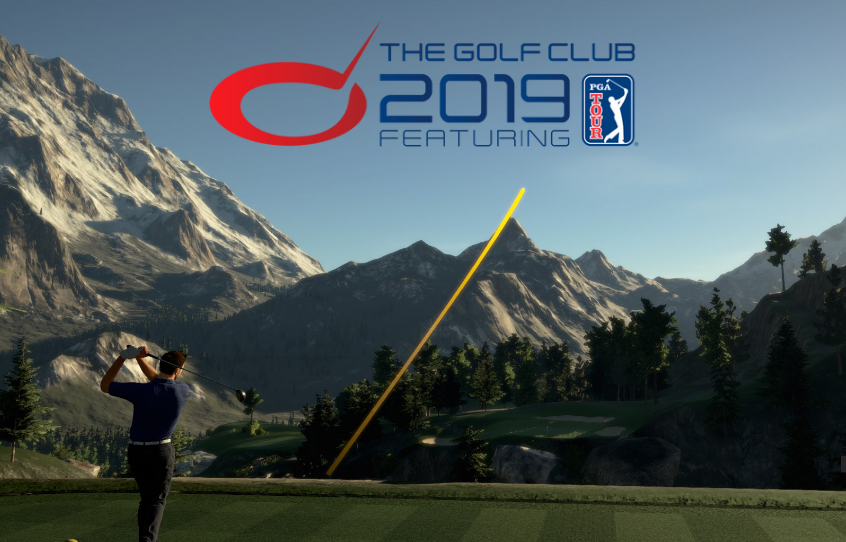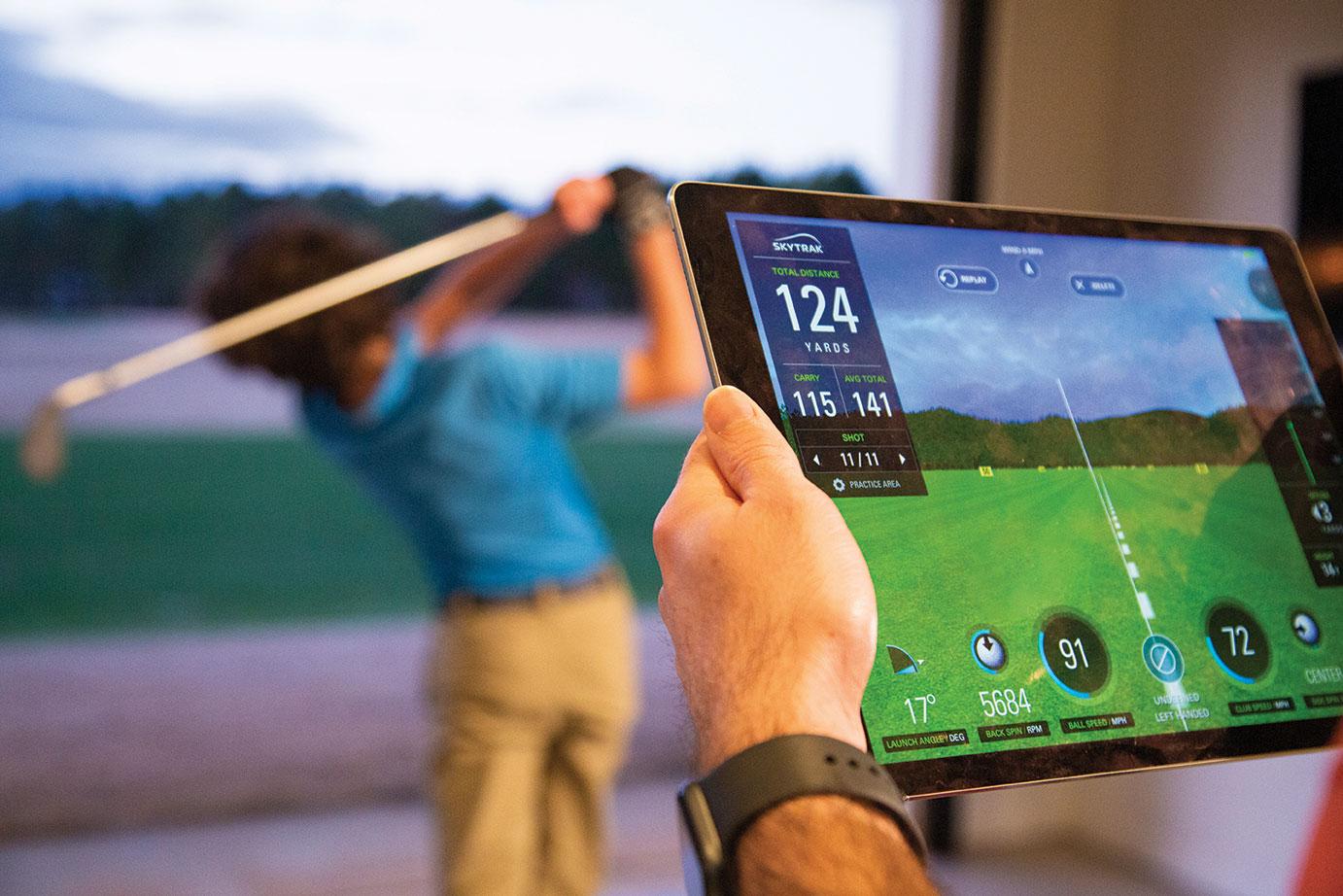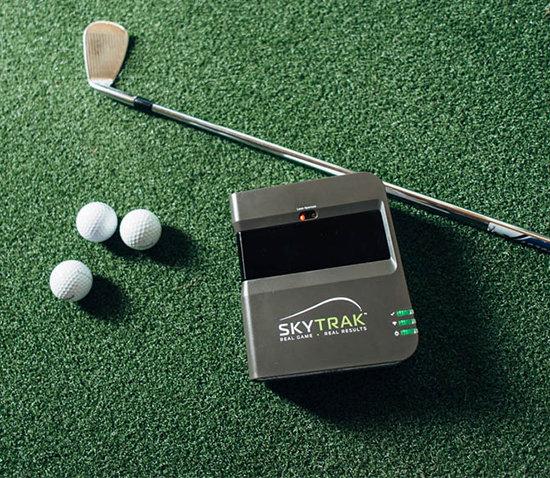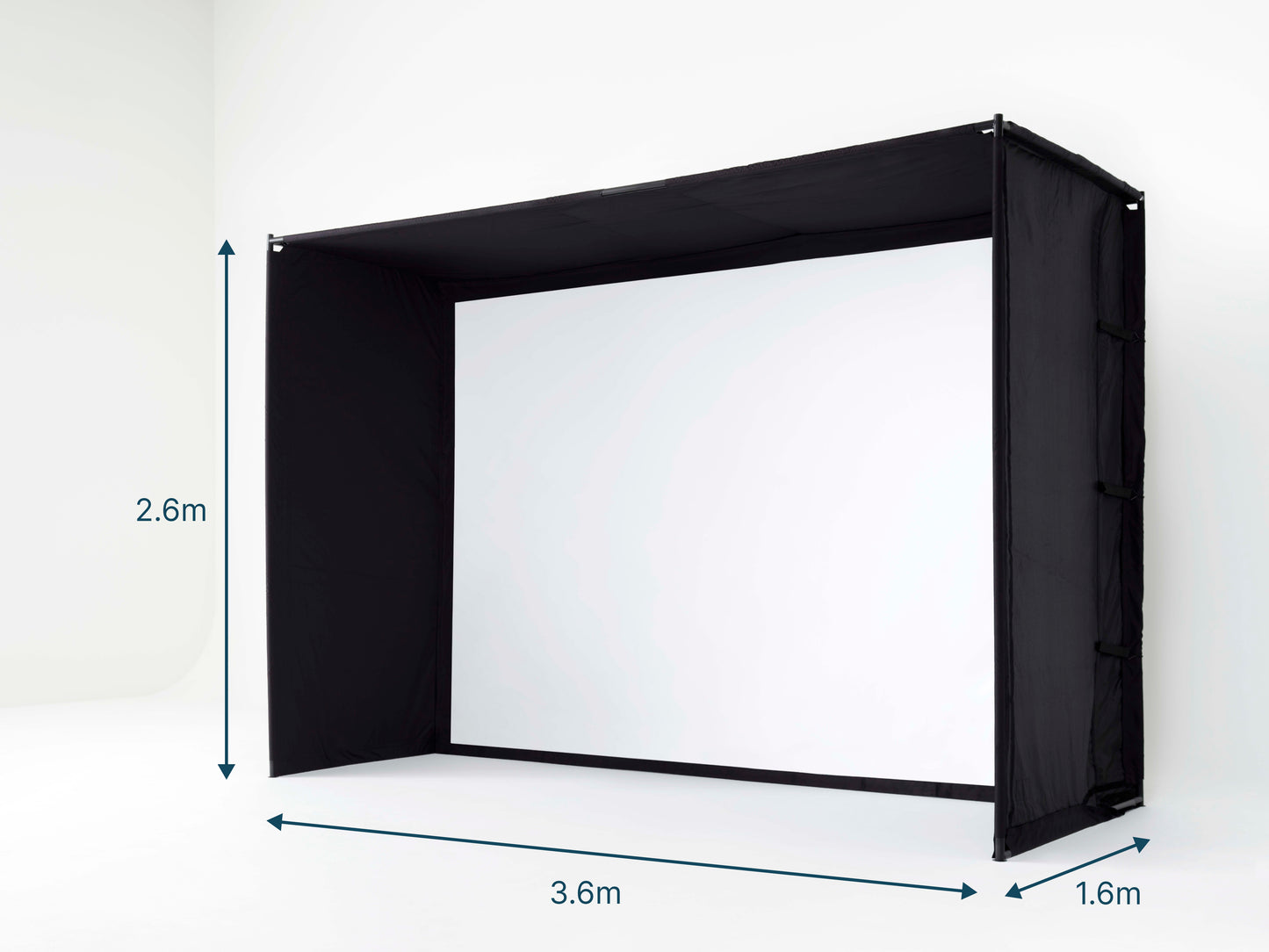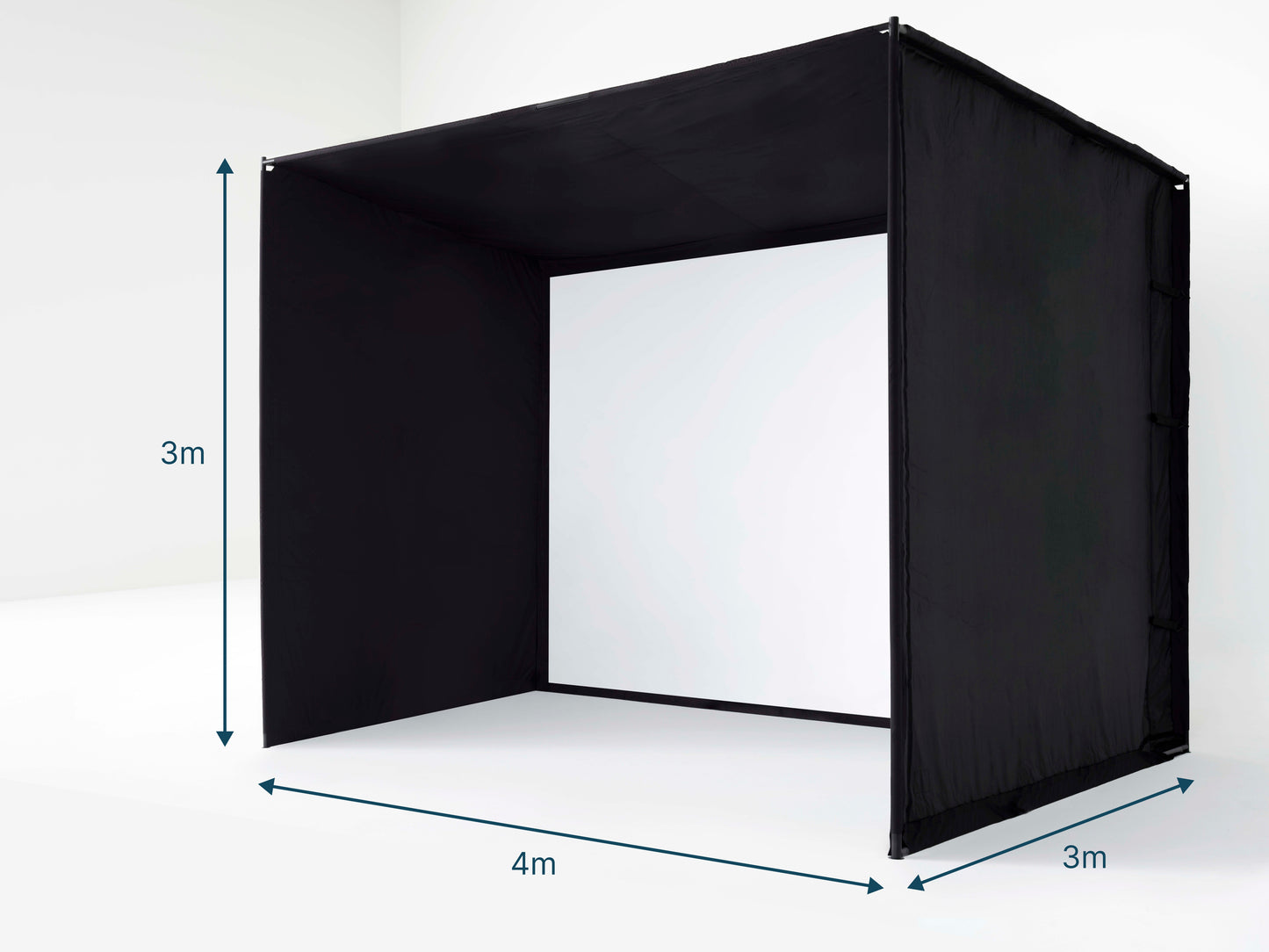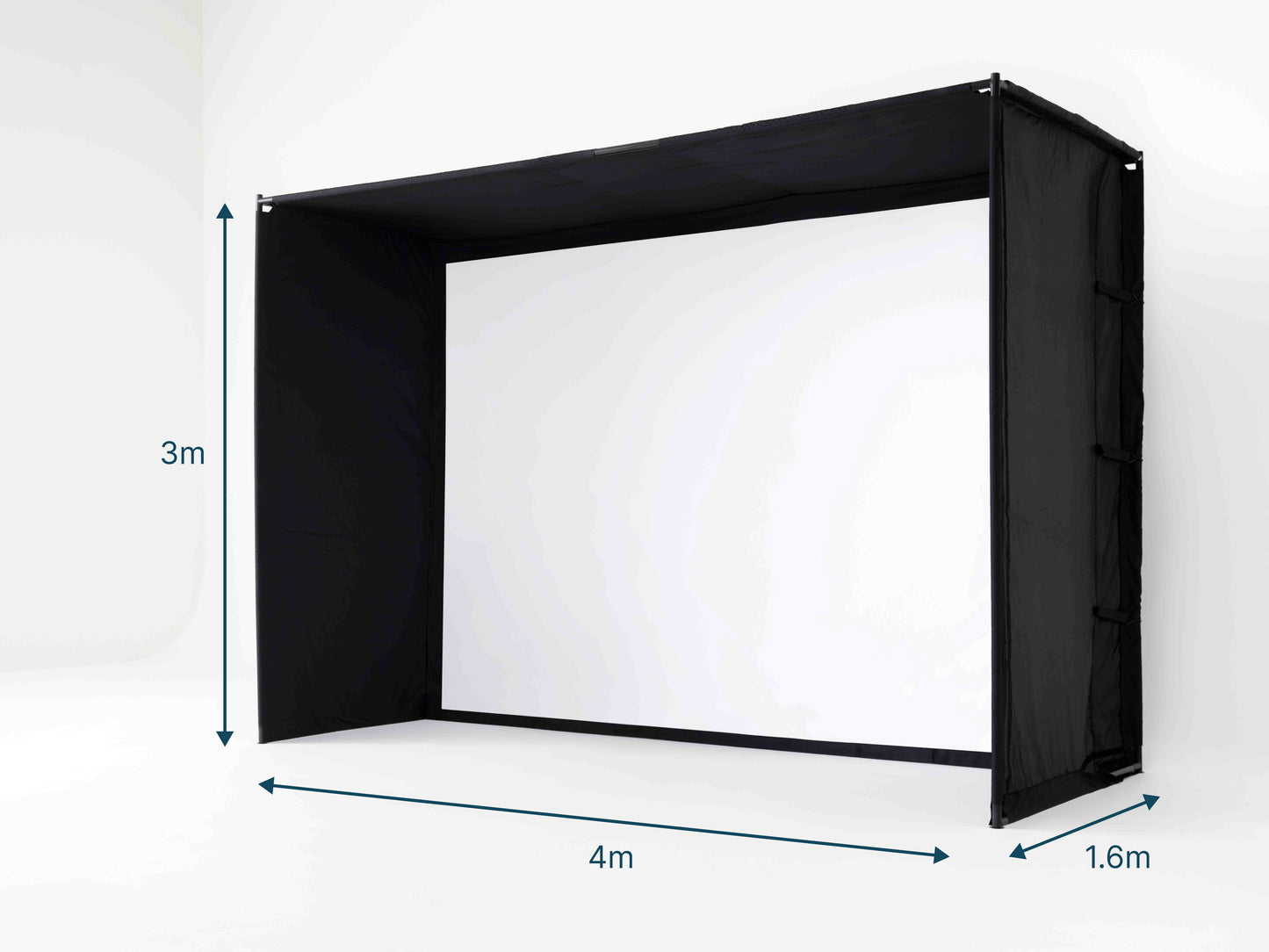 Product Details
Skytrak Golf Simulator Premium Play Package
Looking for the ultimate golf simulator software? Look no further than The Golf Club 2019, now available with the 24/7 Golf SkyTrak Play Package. This top-of-the-line package includes the SkyTrak launch monitor and golf simulator, as well as an enclosure designed for use in conventional spaces such as garages, spare bedrooms, and conference rooms.
With The Golf Club 2019, you'll have access to over 150,000 courses, providing endless possibilities for improving your game. Plus, with the SkyTrak launch monitor, you'll receive accurate and precise data on your ball flight, including spin rate, launch angle, and more.
Experience golf like never before with the 24/7 Golf SkyTrak Play Package featuring The Golf Club 2019. Order yours today and start improving your game from the comfort of your own home.
This package includes:
1 x Skytrak Golf Simulator Launch Monitor
1 x Skytrak Protective Metal Case
1 x 24/7 Golf Simulator Bay Golf Enclosure 
1 x Optoma GT2160HDR DLP 4K UHD Short Throw Home Projector
1 x 12-Month Skytrak Game Improvement Plan
1 x Sim Master Premium Hitting Mat
1 x Premium 4K Ultra HD 25ft HDMI Cable
1 x Projector Mounting Bracket to suit Optoma GT2160
1 x Dual Band USB WiFi Adapter
1 x Acer Gaming Laptop with TGC 2019 installed
What's not included:
Artificial turf between hitting mat and enclosure screen

PLEASE NOTE, THIS PACKAGE WILL BE DELIVERED IN SEPARATE SHIPMENTS AND MAY BE ON DIFFERENT DAYS
What is SkyTrak?
SkyTrak Golf Launch Monitor and Simulator is real-time golf practice and improvement tracker. This small unit provides instant 3D shot analysis and ball flight data. SkyTrak also offers a high-definition simulation package that will enhance your SkyTrak experience. It provides instant shot launch data as well as visual feedback on the flight a few seconds after you hit a golf ball. SkyTrak is portable and can be used successfully indoors. You can practice and play every day of the year in the comfort of your own home, garage or offce. You can challenge your friends and beat your personal best by playing fun, skill-building games and other challenges. SkyTrak lets you enjoy the reliability, accuracy, and authentic simulations of a professional-grade launch simulator and monitor for a fraction the price.
Reliable, Accurate, and Authentic Simulations
PHOTOMETRIC TECHNOLOGY+

SkyTrak, a camera-based launch monitor, captures high-speed images immediately after impact. Images are used to measure parameters that will allow shot shape and distance to be rendered.
PORTABLE DESIGN+

SkyTrak can go wherever you are. You can practice and play in your own home, even in a small space, rain or shine, 24/7. You can swing the ball by placing it on a mat or on level ground.
CUSTOMIZABLE CONDITIONS+

SkyTrak allows you to input a number of variables and environmental factors, such as weather conditions and course conditions. This allows for more accurate shot analysis and simulates real-world golf.
TRACK PERFORMANCE+

SkyTrak accurately records, displays and compares your ball flight data. The key parameters of measurement include ball speed, launch angle side spin, back spin side spin and many more.
WIRELESS DESIGN+

It is equipped with a rechargeable battery that can be used to charge the system and acts as its Wi-Fi hotspot. This allows it to operate without any wires, cables, or tethering. You can connect wirelessly to any device and instantly generate launch data.
SIMULATION-ENABLED+

You can add a simulation package to enjoy a real-life golf course experience at your home using your own clubs. Simulator is available for iOS and PC.
Why SkyTrack is perfect for indoor use
SkyTrak allows you to experience accurate, real-time ball flight data and data, without having to place any measuring devices on the ball.
There is no confusion about where to place your ball. Swing away and find the red dot! You have access to a wide range of software and a mobile app. There are many options to use virtual driving ranges and game improvement features.
SkyTrak is a partner with the most popular simulation software. You can choose where you want to play!
SkyTrak's long-lasting battery life makes it portable and offers many connection options. Compatible with Android, iOS and PC.
You can design your sim room however you like, without any variables affecting the data or results.
4-time Golf Digest "Best in Golf" award winner.
My Golf Spy's "Best Indoor Golf Simulator" award winner
Tested and proven by tens of thousands of golfers.
SkyTrak: How do you use it?
Once you register the SkyTrak unit, don't forget to charge it via the USB cable
Indoor practice – Choose a hitting area of 10'Wx10'D. The safe ceiling height depends on your height and the length and width of your club.
SkyTrak requires that you use a golf hitting pad to level your device.
Your hitting area should be at least 12-14 inches from your SkyTrak.
Get the SkyTrak App for FREE and connect your iOS/Android device to your SkyTrak Launch Monitor
SkyTrak will not send data to Wi-Fi if there isn't one. This data can then be synchronized to your historical data later when you have Wi-Fi.
For best results, make sure you use a clean, new, and free from imperfections white golf balls with your logo
For the most precise spin data readings, place the ball at the SkyTrak laser point and rotate the logo of the ball to face the SkyTrak lens.
SkyTrak Basic Practice Plan (which is included for free with all SkyTraks)
The Basic Practice Range package allows you to practice hitting the balls with any of your clubs at any time. It also displays a 3D rendering of your ball flight. You can work on your ball-striking skills, shot-shape and launch angle as well as your carry and spin rate, without ever leaving your house or spending too much time at the range.

3D Practice Area with Shot Tracer – Get a better view of your shots, and the results of your swing hitting the ball with your clubs with than you would at the range.
Ball Performance data: Each shot's ball flight data is automatically captured and displayed. This includes: Ball speed, launch angle and back spin as well as side angle (deviation to target line). Additionally, you will receive the club head speed and carry distance as well as the distance offline from the target line and total shot distance.
First Person Camera with Shot Tracer: Track your shot shape in the air as you view the ball fly down the line.
Replay: To see the great drive over again, or to analyze the one that you'd rather forget, touch the replay button.
Registration: Registers your SkyTrak for security purposes in the event of theft or loss. You can also get bug fixes and updates as they become available.
SkyTrak Golf Course Play
SkyTrak Golf Course Play
SkyTrak's Game Improvement Software lets SkyTrak integrate with other golf simulation software vendors like World Golf Tour and TruGolf E6 Connect. Each of these software allows you to play at the best golf courses around the globe, all from your home. After you have received your launch monitor, activate the Game Improvement Software Plan, and paid an additional fee to the SkyTrak Game Improvement Software Plan, the golf simulation software vendors will need to be purchased from SkyTrak directly. You can now open a new world of game improvement practice and hours spent entertaining off the course.
Launch Data Accuracy:

Ball Speed: 0 – 200mph +/- 1mph

Launch Angle: 0 – 55° +/- 1°

Back Spin: 0 – 12,000rpm +/- 250rpm

Side Spin: 0 – 4,000rpm +/- 250rpm

Side Angle: 0 – 20° +/- 2°

Power and Battery:

Built-in rechargeable lithium-ion battery

Up to 5 hours of continuous use

Micro USB charging cable included

Wireless Connectivity Options:

Connects directly to iPad Wi-Fi (NO Internet access in this mode)

Connects to iPad Wi-Fi through router/home network (Internet Access available)

SkyTrak Specifications:

Dimensions: 5.75″L x 6.75″H x 2.5″W

Weight: 1.7 lbs

Column

Pair text with an image to focus on your chosen product, collection, or blog post. Add details on availability, style, or even provide a review.