Regular price
$1,599.00 AUD
Regular price
$1,899.00 AUD
Sale price
$1,599.00 AUD
Unit price
per
Sale
Sold out
How do you practice your swing and hone your technique when you can't make it to the course? With the best golf practice nets and accessories, that's how!
This is exactly what we had in mind when we developed the 24/7 Golf Return Net Bundle. With this collection of products – brought together in one handy kit – you can turn your garage, shed, man cave, or other indoor space into a golf practice heaven. You can even use the kit outside, hitting big shots without fear of losing golf balls or disturbing the neighbours.
When you choose one of our bundles, you benefit from great quality products at a reduced price. You'll also gain the convenience of purchasing all your at-home components in one handy location – please be aware that all the items may not arrive together, but we will do our best to get them to you as quickly as we can.
Read on to discover more about what's in store when you pick up this bundle for your at-home golf setup. If you have any questions, email us at play@24-7.golf, or call or text us on 0480 020 411.
Need Help? Call Us: 0480 020 411
View full details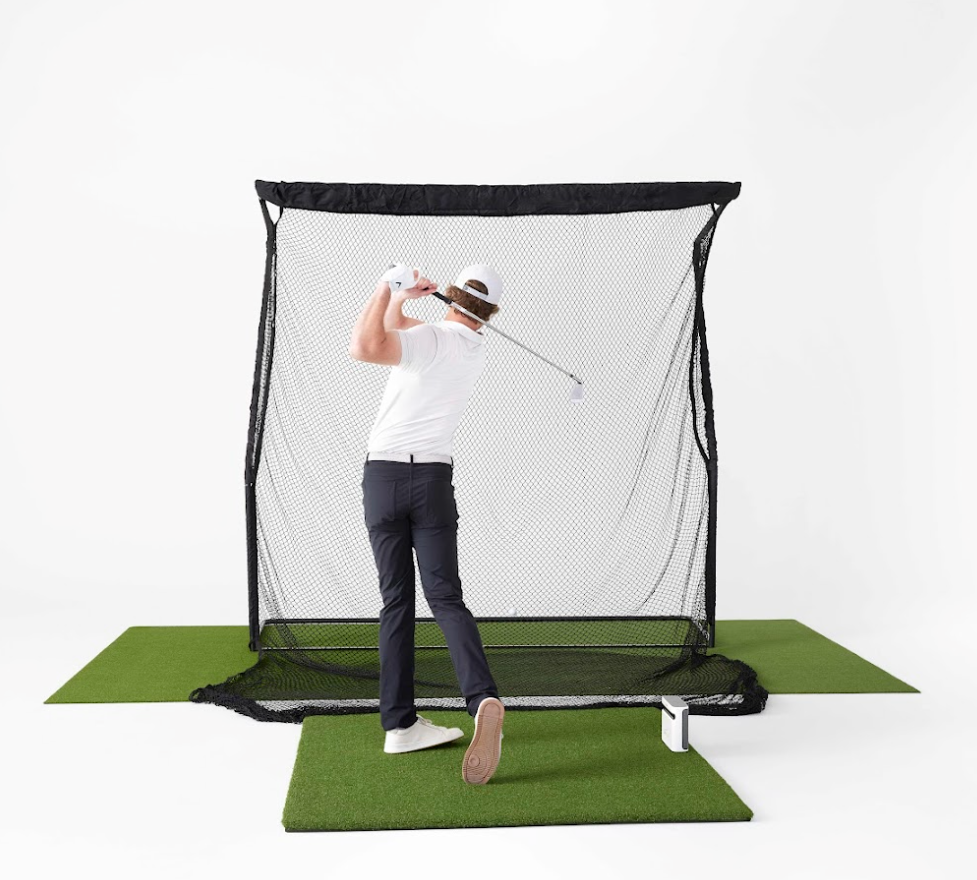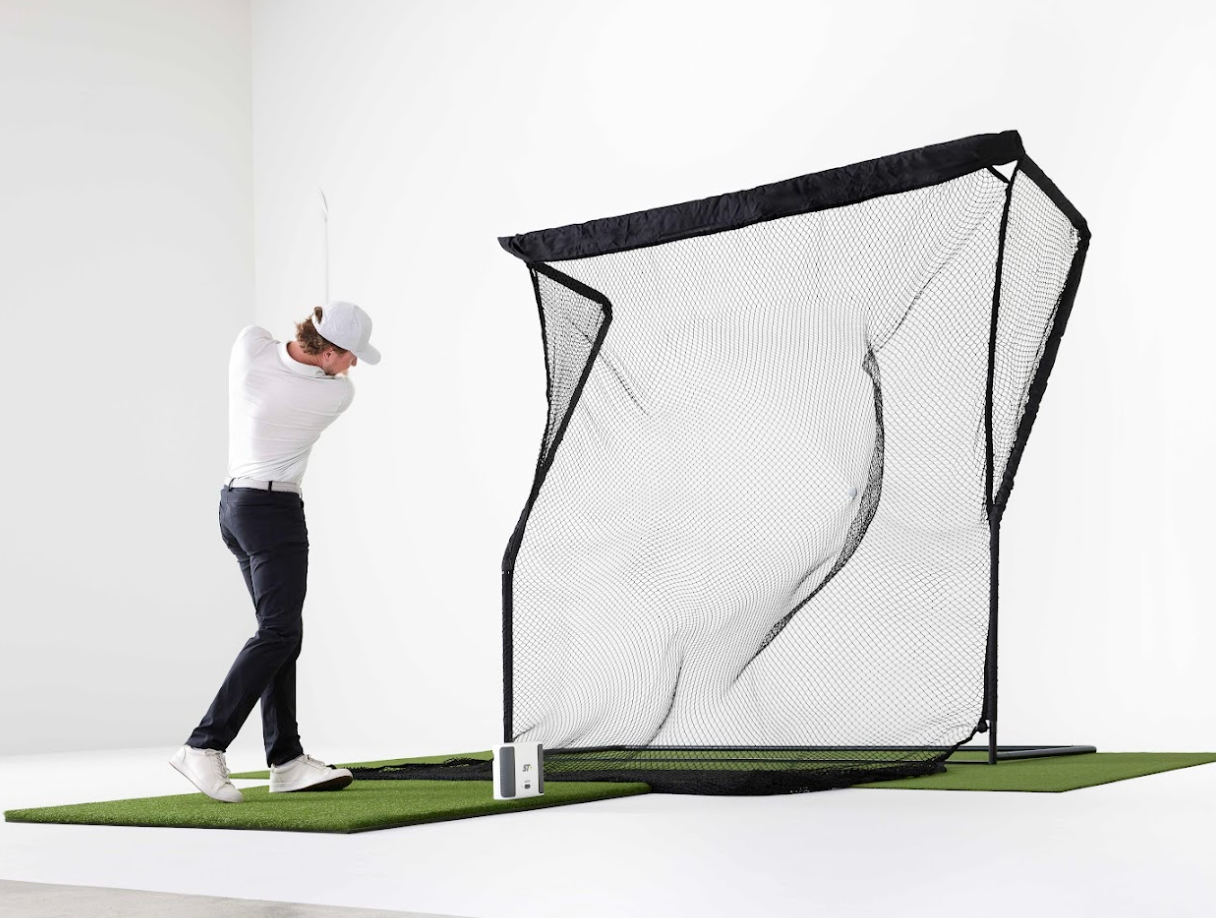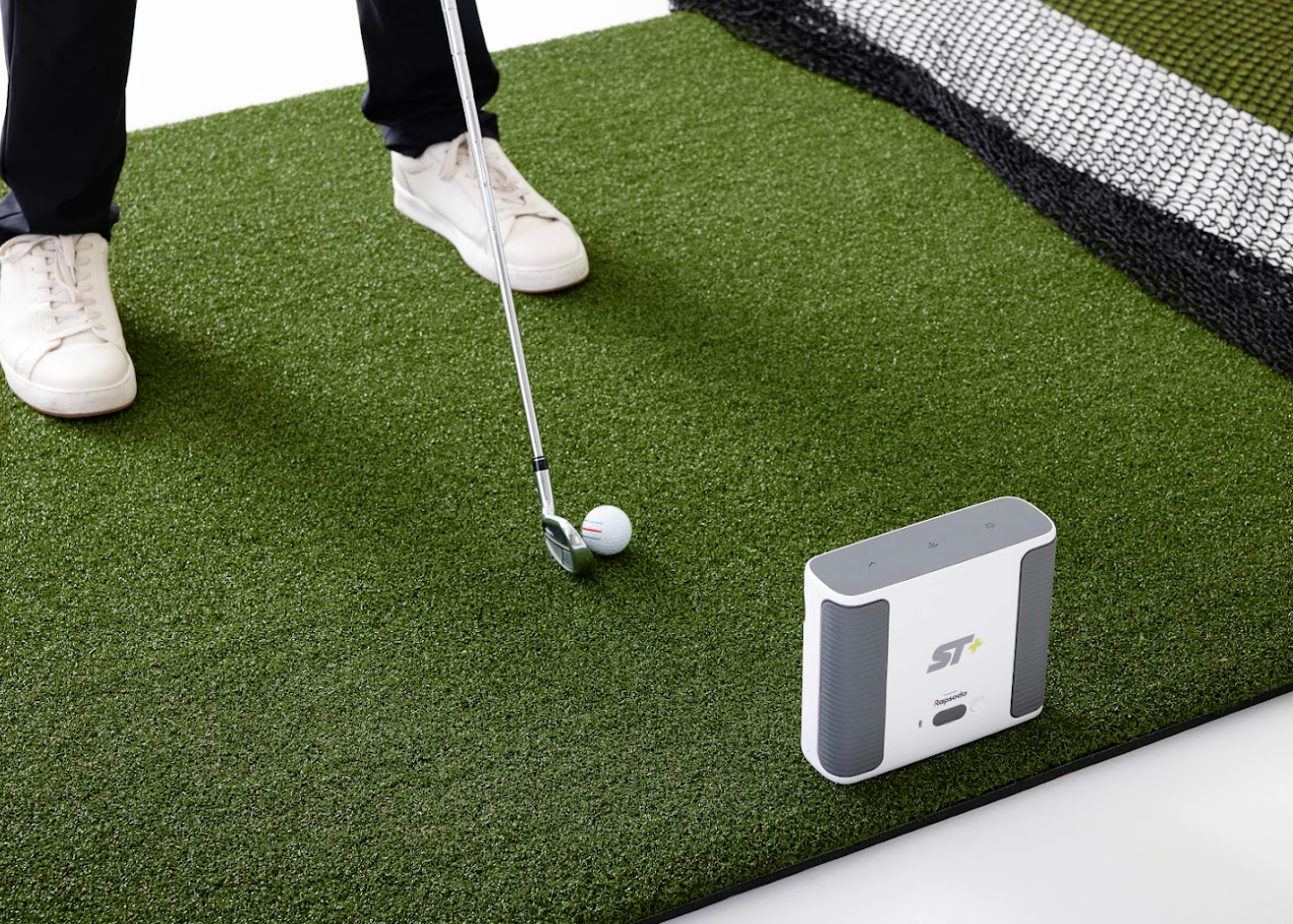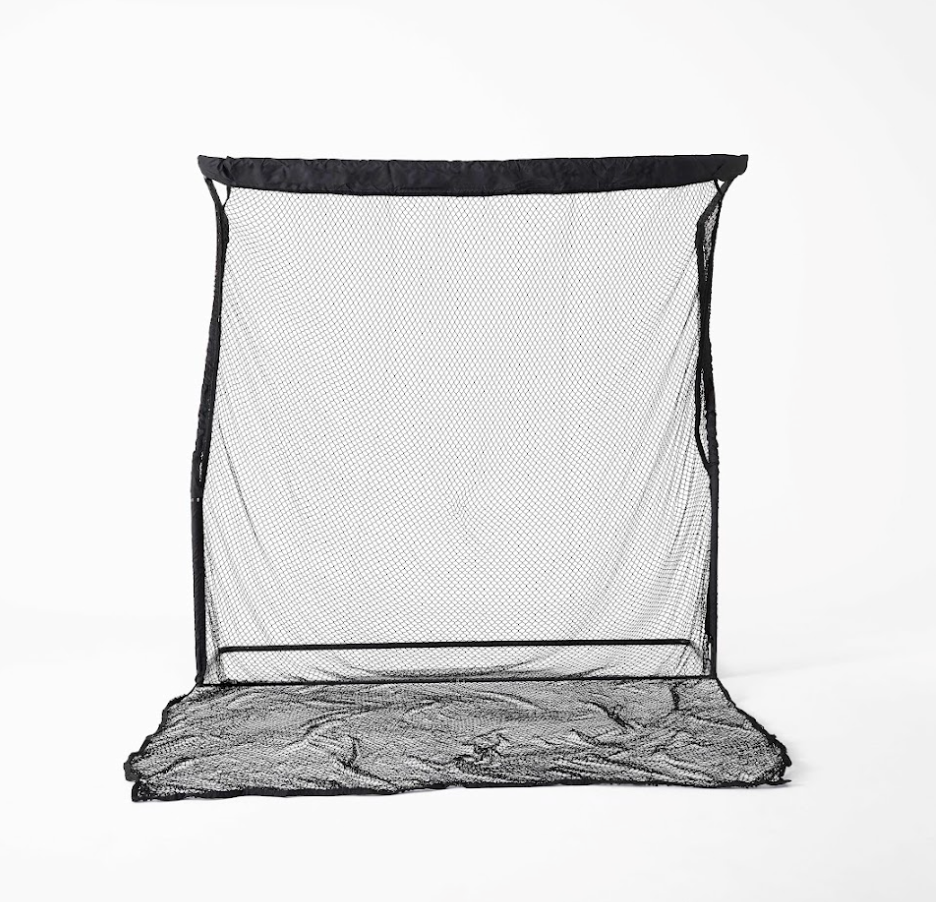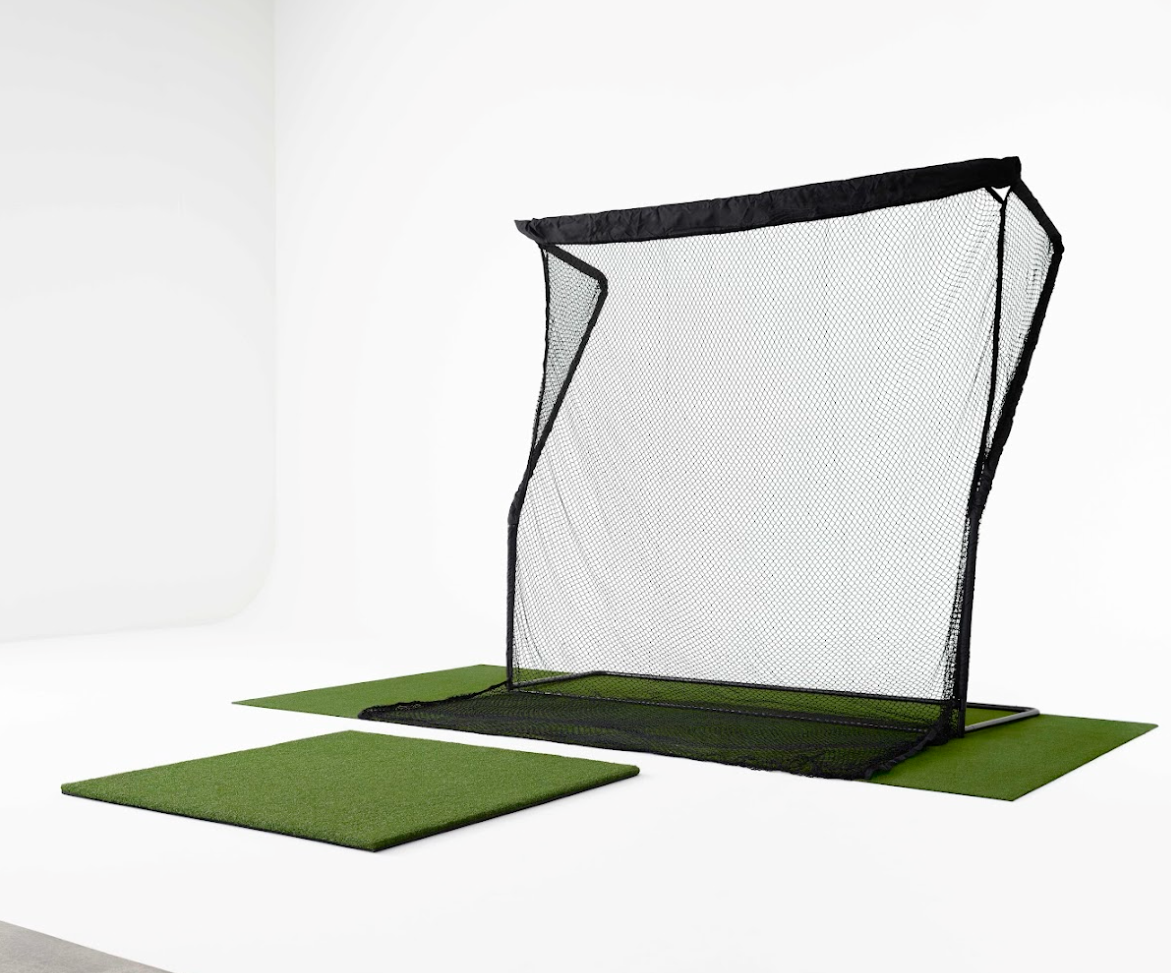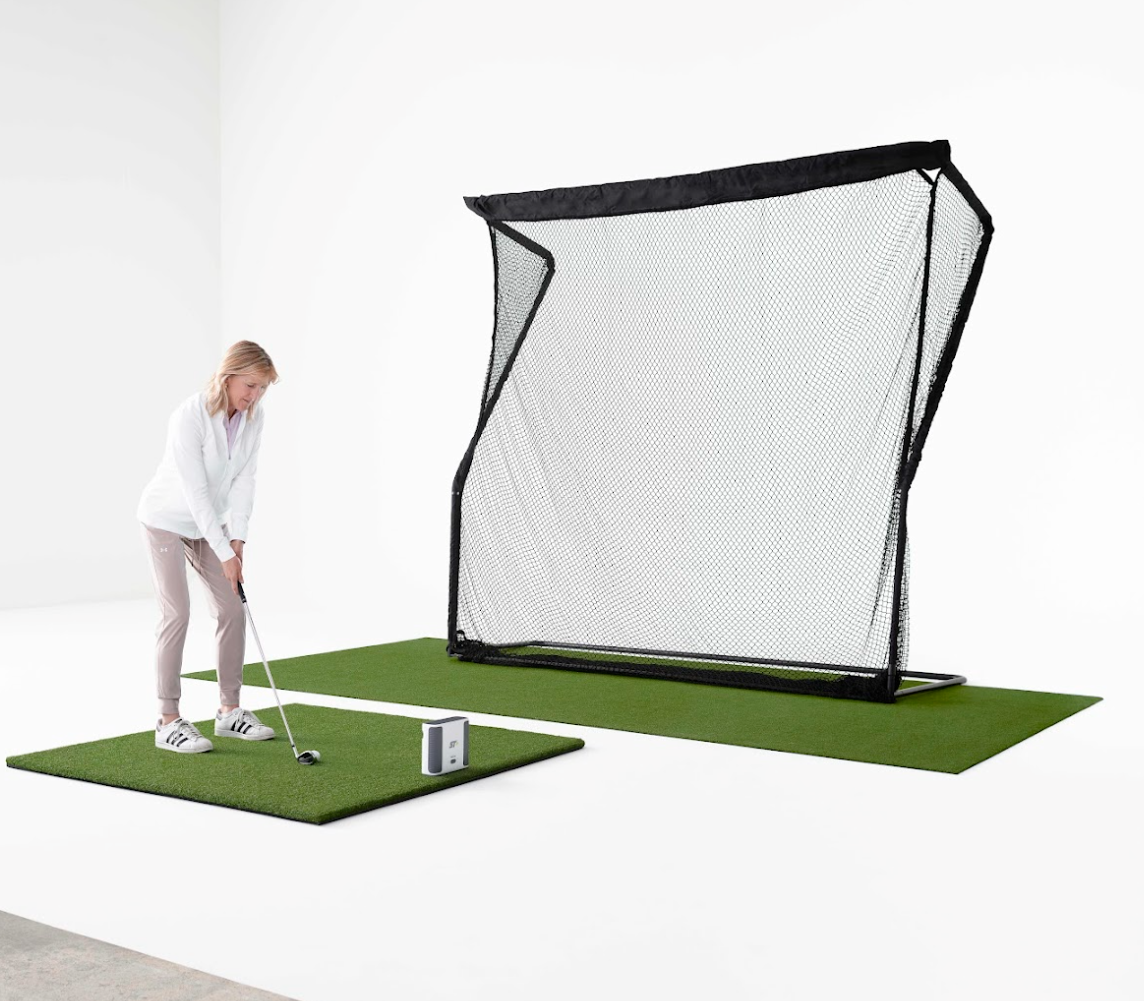 Product Details
With our bundles, we provide everything you need to get set up and start playing right away. With a golf return net, side netting kit, and premium hit mat, you can enjoy a great at-home golf experience whenever it suits you. Here's what you'll find in the set:
24/7 Golf Return Golf Net
The return net measures 2.6m by 2.6m.
The material is tested with ball strikes at speeds exceeding 200mph.
The golf practice netting is engineered to return the ball to you with a soft bounce for maximum safety and convenience.
The entire structure takes only 10 minutes to set up and requires no specialised skills or tools.
24/7 Golf Return Golf Net Side Netting Kit
The side netting kit extends 3m from the return netting, creating a safe enclosure for full peace of mind.
The kit is fitted with velcro fastenings, ensuring that connections between the return net and the side netting are almost seamless.
The golf practice netting is secured through hooks and weights that keep the sides in position with minimum installation.
The enclosure is designed to handle high-speed impacts, just in case you misplace a shot.
Sim Master Premium Hitting Mat
The hitting mat measures 1.5m x 1.5m.
The 32mm nylon grass yarn is dense, curly, and compatible with your golf tees.
The premium feel of the mat provides more than just luxury – it also absorbs and dissipates the impact just like real turf.
The 14mm NBR foam base beneath the mat delivers strong feedback to the users.
Compatibility
Think of the 24/7 Golf Return Net bundle as a great starting point for your at-home setup. Once you've installed the return net, you might want to start thinking about optimising the whole experience. Let's take a look at some of the products this set is compatible with:
Skytrack Launch Monitors
Optoma Short Throw Projectors
Golf Simulator Impact Screens
TGC2019, SkyTrack, or E6 Connect golf simulator software – supported by a range of handheld and desktop devices, but be sure to check the specific system requirements for each piece of software
Installation and Assembly
How do you set up your 24/7 Golf Return Net? The process is easy – here's what you can expect.
All of the products in this bundle are built to be easy to install – you won't need any special DIY skills to set the products up.
The frame around the return net clicks together easily, so you won't require any specialist tools or other equipment to complete the installation.
The side netting is attached to this frame and pegged in place with weighted-down bags – again, you won't need any specialised tools or experience for this.
The hitting mat sits between the two edges of the side netting – all you need to do is place this mat on the floor, and you're ready to go.
Simple, easy-to-follow instructions are included in the golf practice netting bundle.
All in all, it should take you around ten minutes to set everything up.
Once you're finished, you'll be able to pack everything neatly away easily.
Customisation Options
Unfortunately, we don't currently offer customisation options for the 24/7 Gold Return Net Bundle. The main netting is 2.6m tall by 2.6m wide, which is the only sizing option we are offering right now. The black netting is also the only colour option we can provide in our current range – although this may be subject to change in the future.
You can, however, vary the angle of the side netting attachments to fit your indoor space. You will also be able to choose where you place the hitting mat in relation to the netting, although it is advised you place the mat within three metres of the back of the netting to eliminate the risk of shots escaping or missing the net.
Pick up your bundle today – or email us at play@24-7.golf, or reach us by phone on 0480 020 411 if you have any questions.
FAQs
1. What is included in the 24/7 Golf Return Net Bundle?
Inside the 24/7 Golf Return Net Bundle, you'll find the following products:
One 24/7 Golf Return Golf Net
One 24/7 Golf Return Golf Net Side Netting Kit
One Sim Master Premium Hitting Mat, measuring 1.5m x 1.5m.
2. What are the key features of the 24/7 Golf Return Net Bundle?
The bundle provides comprehensive protection within your indoor or confined outdoor space. The netting can withstand heavy shots and is tested against ball speeds exceeding 230mph.
With netting measuring 2.6m in height and width, you can ensure your shots stay where they need to be. The side netting is also perfect for catching errant drives, keeping your space protected and eliminating the annoyance of lost golf balls.
The whole thing is engineered to be easy to install – it'll only take you 10 minutes to put everything together, and you can pack it neatly away when you're finished.
3. What is the return policy for the 24/7 Golf Return Net Bundle?
We may be able to offer returns on products that arrive defective, damaged, or incomplete. To speak to our returns team, email us at play@24-7.golf, or call or text us on 0480 020 411. Unfortunately, we cannot offer refunds if you change your mind after placing your order.
4. How does the product compare to similar ones on the market?
Here at 24/7 Golf, we are proud to offer the best golf practice nets on the market alongside a collection of other great products. Our team comprises golfing enthusiasts, and we know how important the right equipment is during training and practice sessions. With this in mind, we provide products that are rigorously tested and put through their paces to the extreme. We are confident that the return net in this bundle is up there with the best – we have achieved great results using this return net in our at-home golf setups, and we believe you will too!