Regular price
$14,999.00 AUD
Regular price
$15,835.00 AUD
Sale price
$14,999.00 AUD
Unit price
per
Sale
Sold out
Level up from 'golf enthusiast' to 'golf pro' when you practice your game from the comfort of your home with the SkyTrak+ Golf Simulator. Delivering instant and real-time 3D shot analysis and ball-flight data, the SkyTrak+ Golf Simulator Launch Monitor Bundle is fully portable and easy to set up. And with photometric technology, doppler radar, customisable conditions such as weather and course, as well as track performance, it's easy to see why SkyTrak+ is used by some of the top teaching professionals around the world. Take your game to the next level and invest in your stroke with 24/7 Golf. We also offer discounts for full, all-inclusive golf bundles if you want to elevate your performance even further.
Need Help? Call Us: 0480 020 411
View full details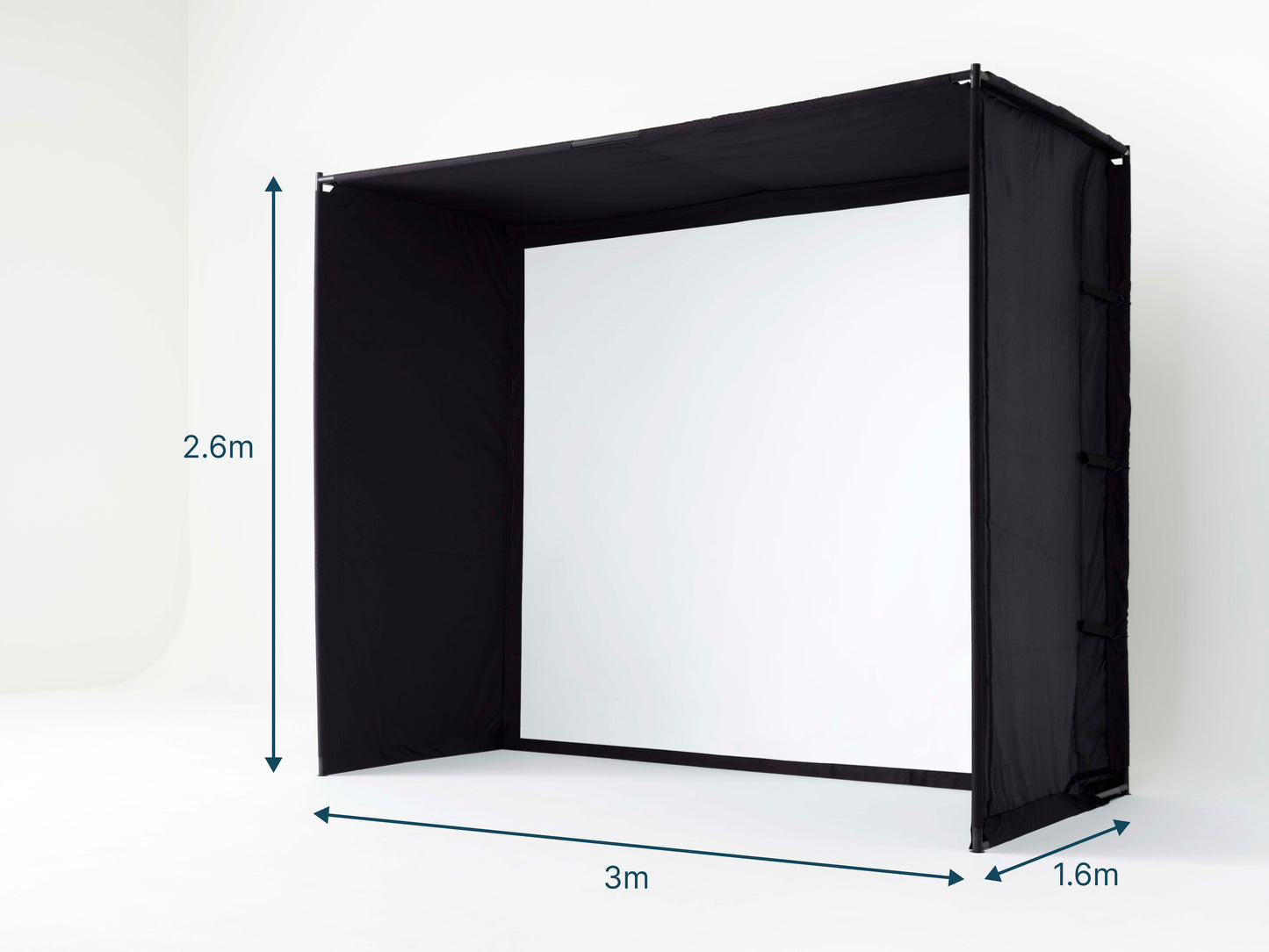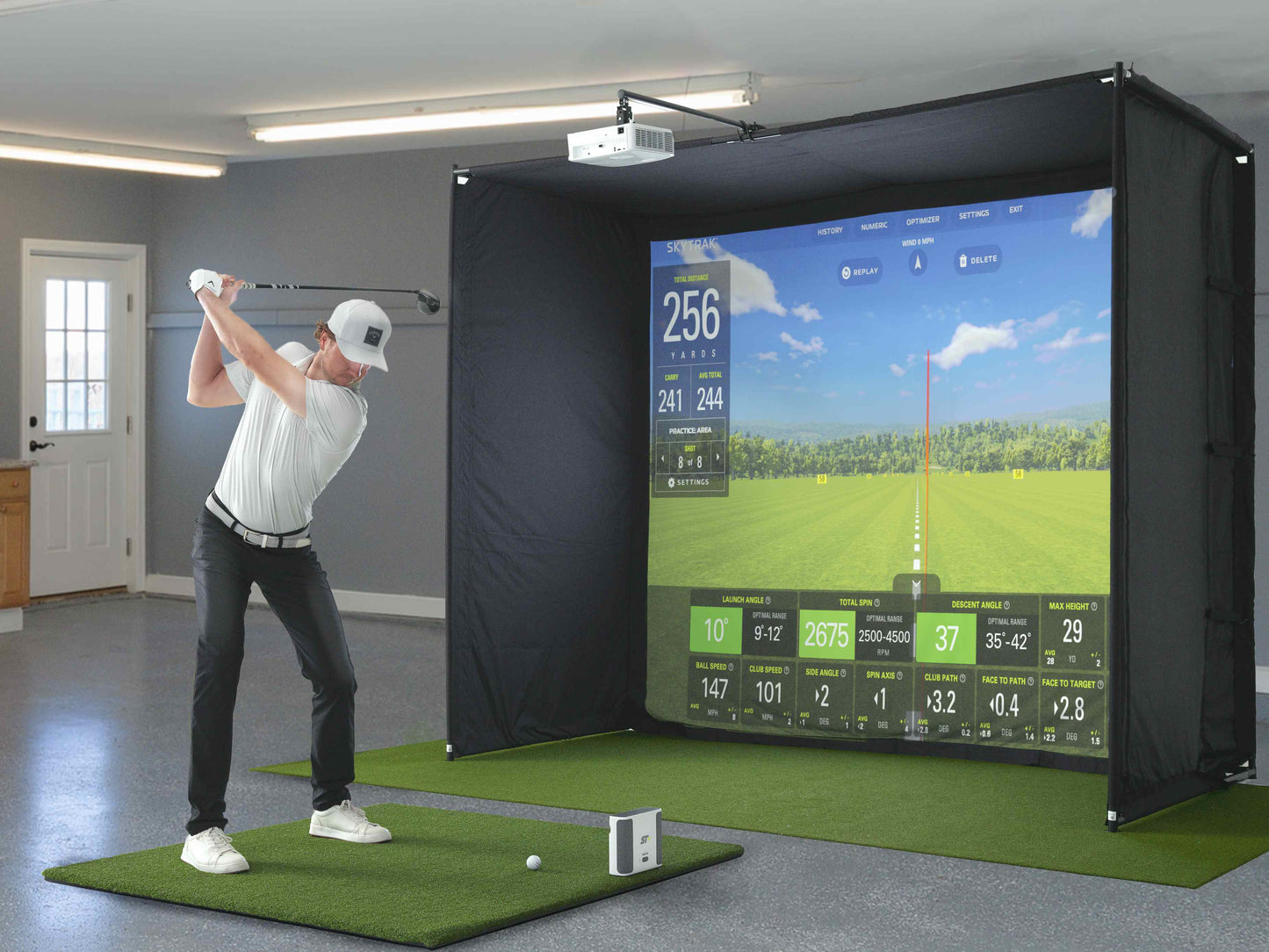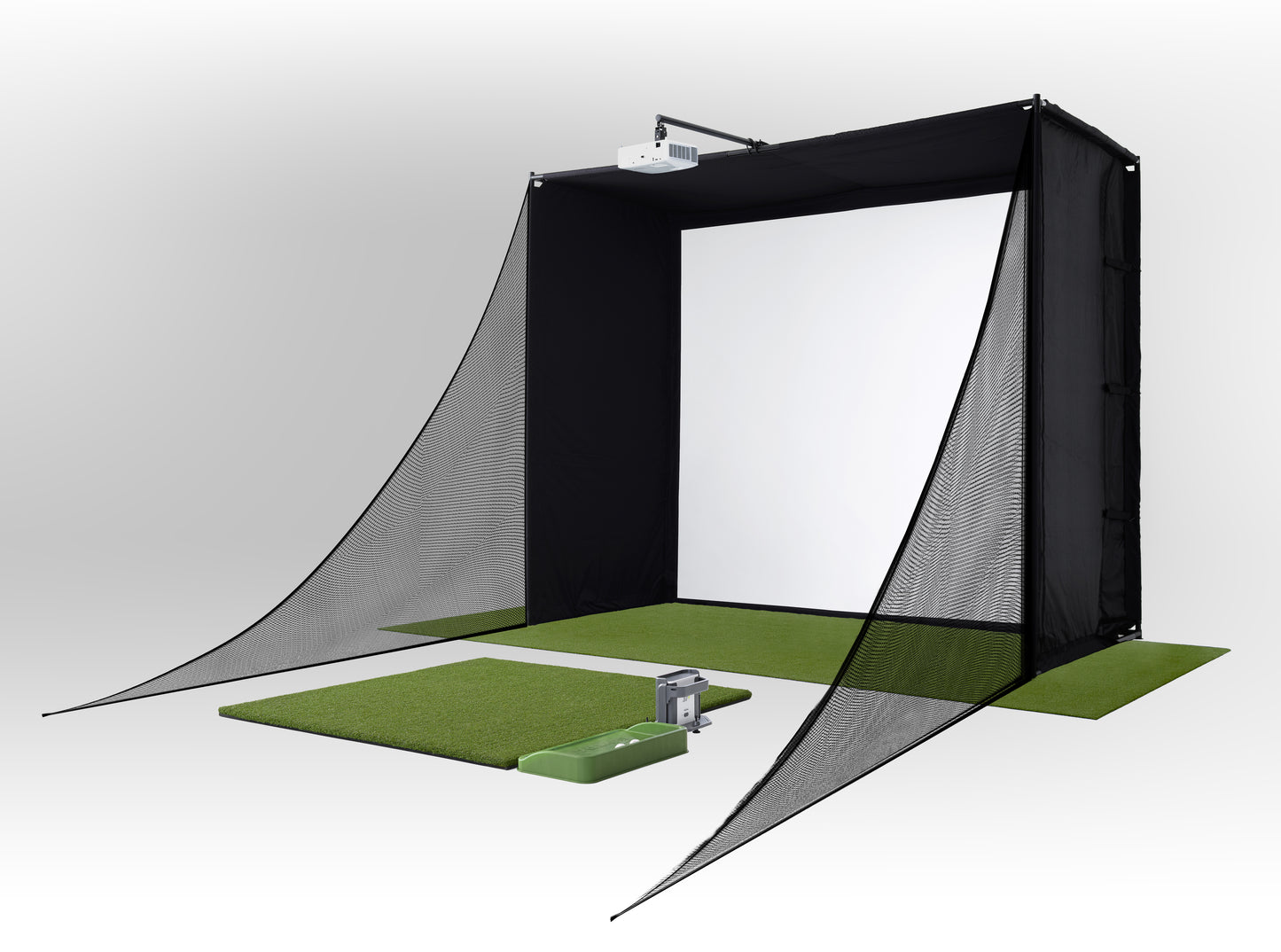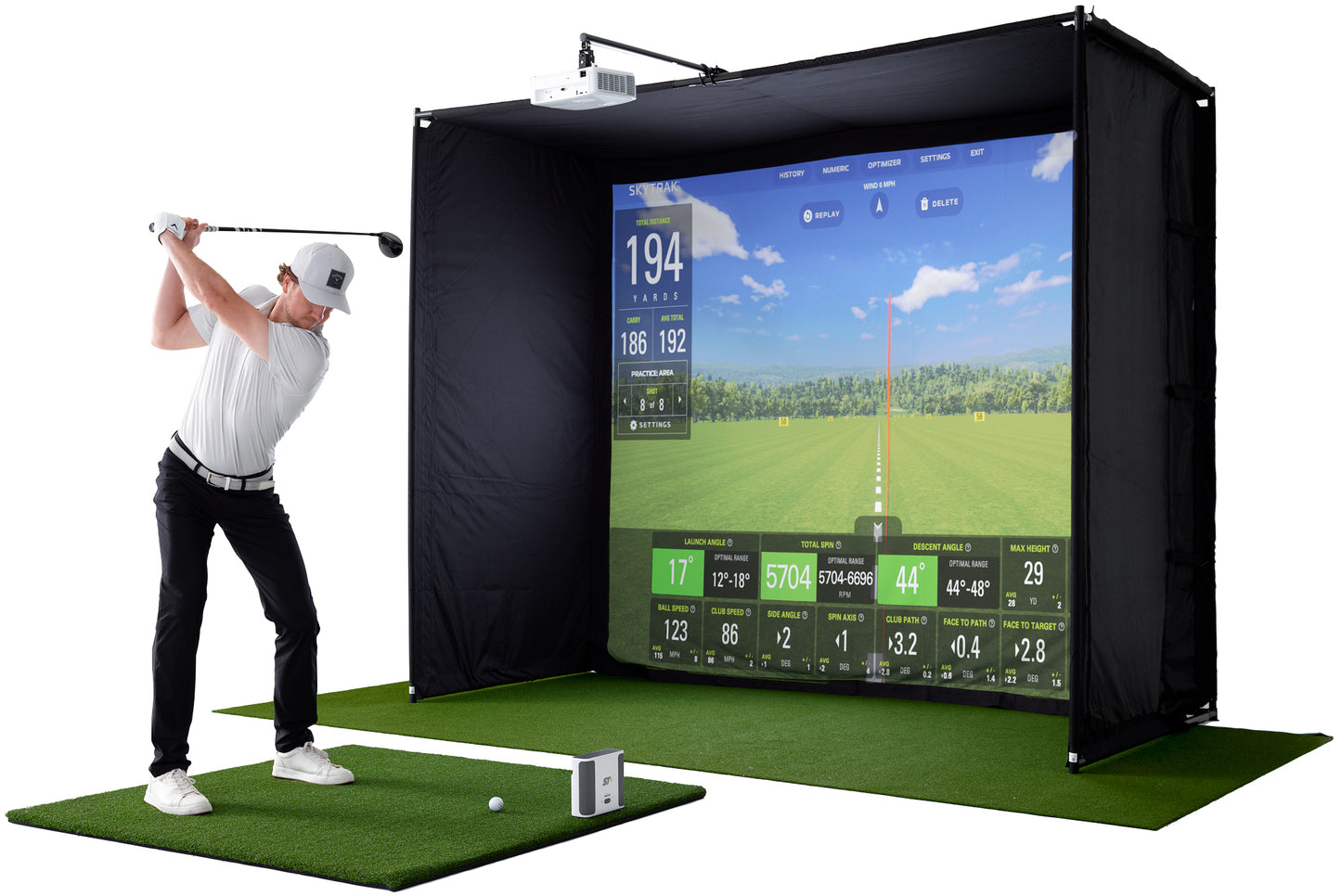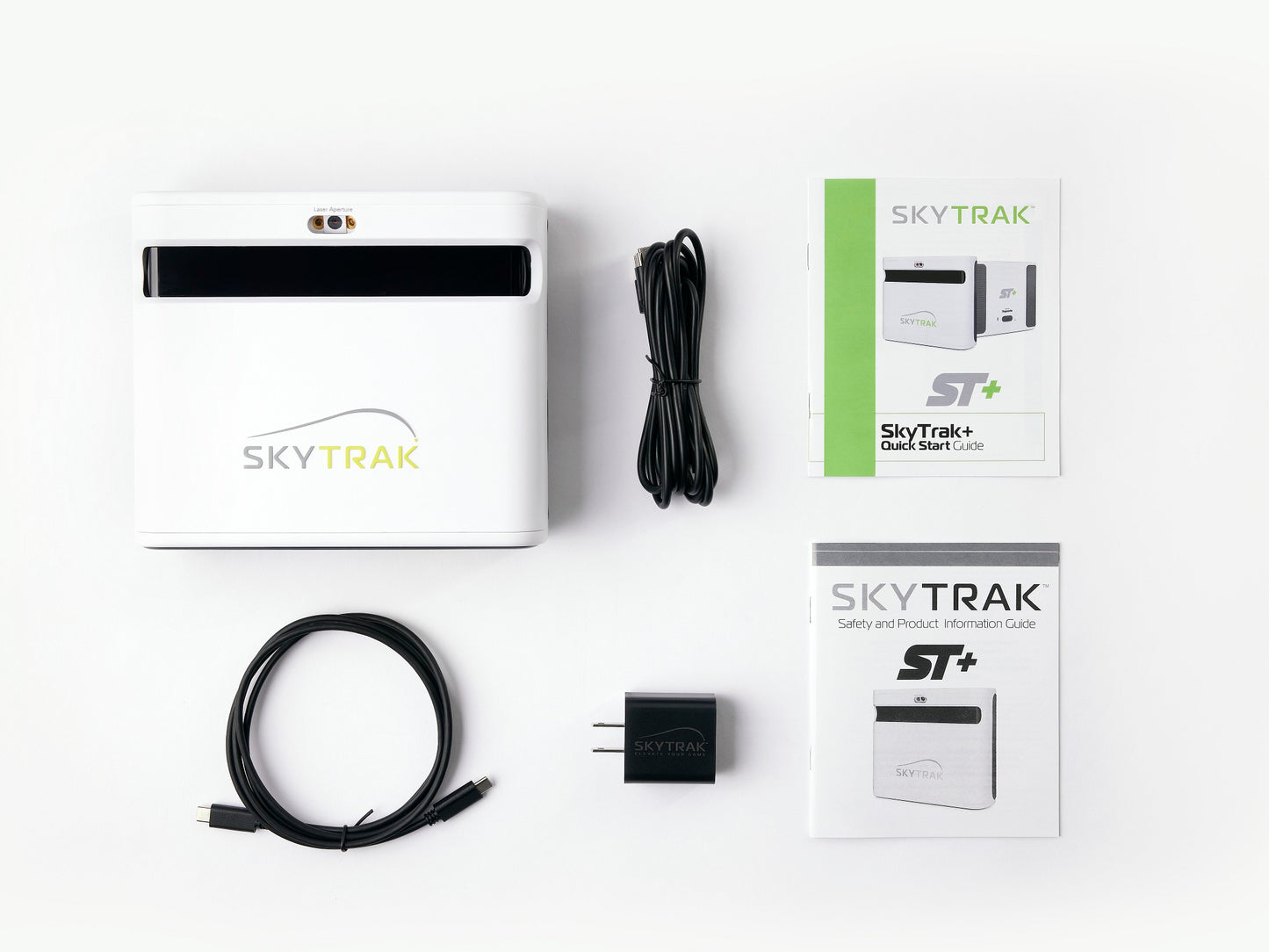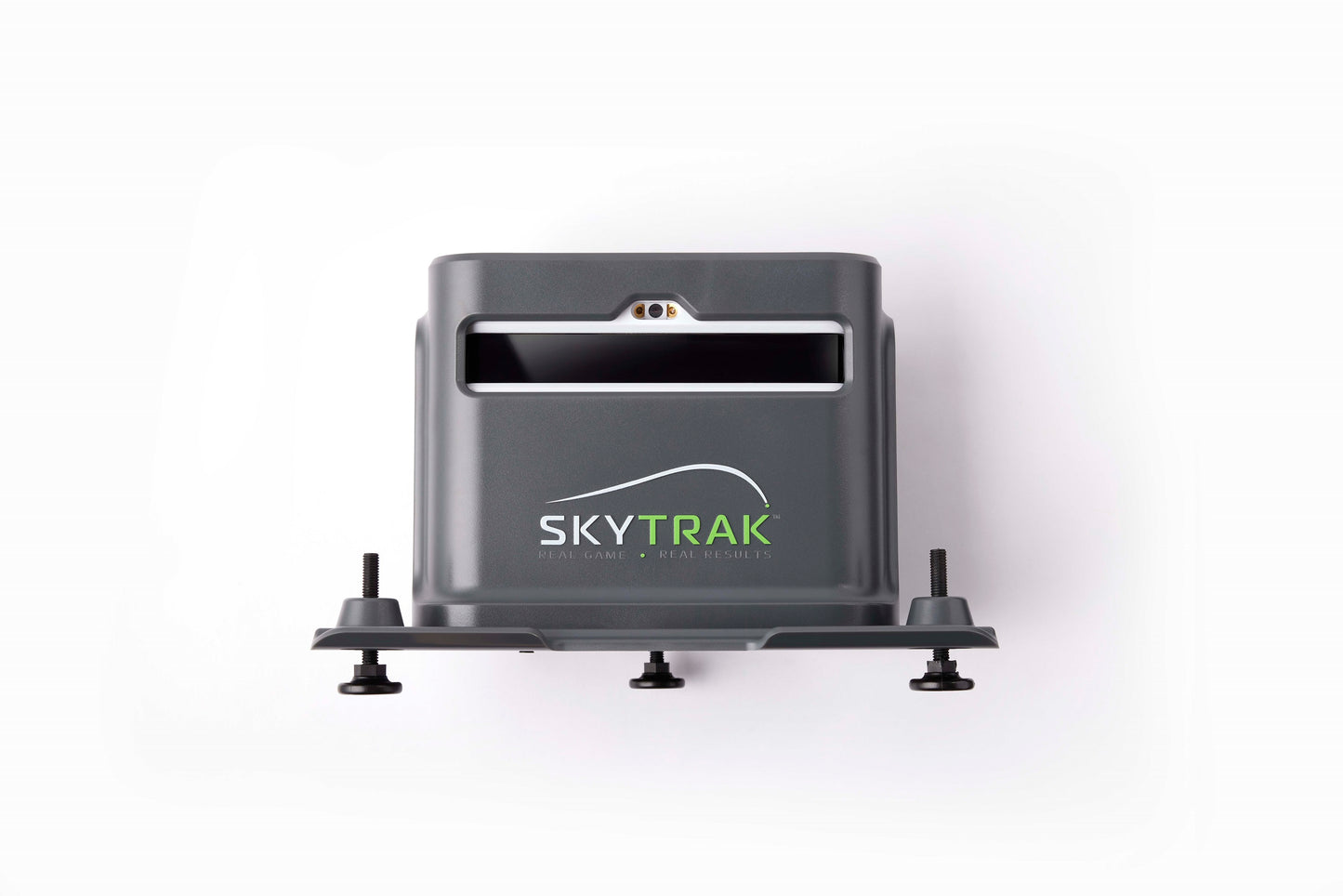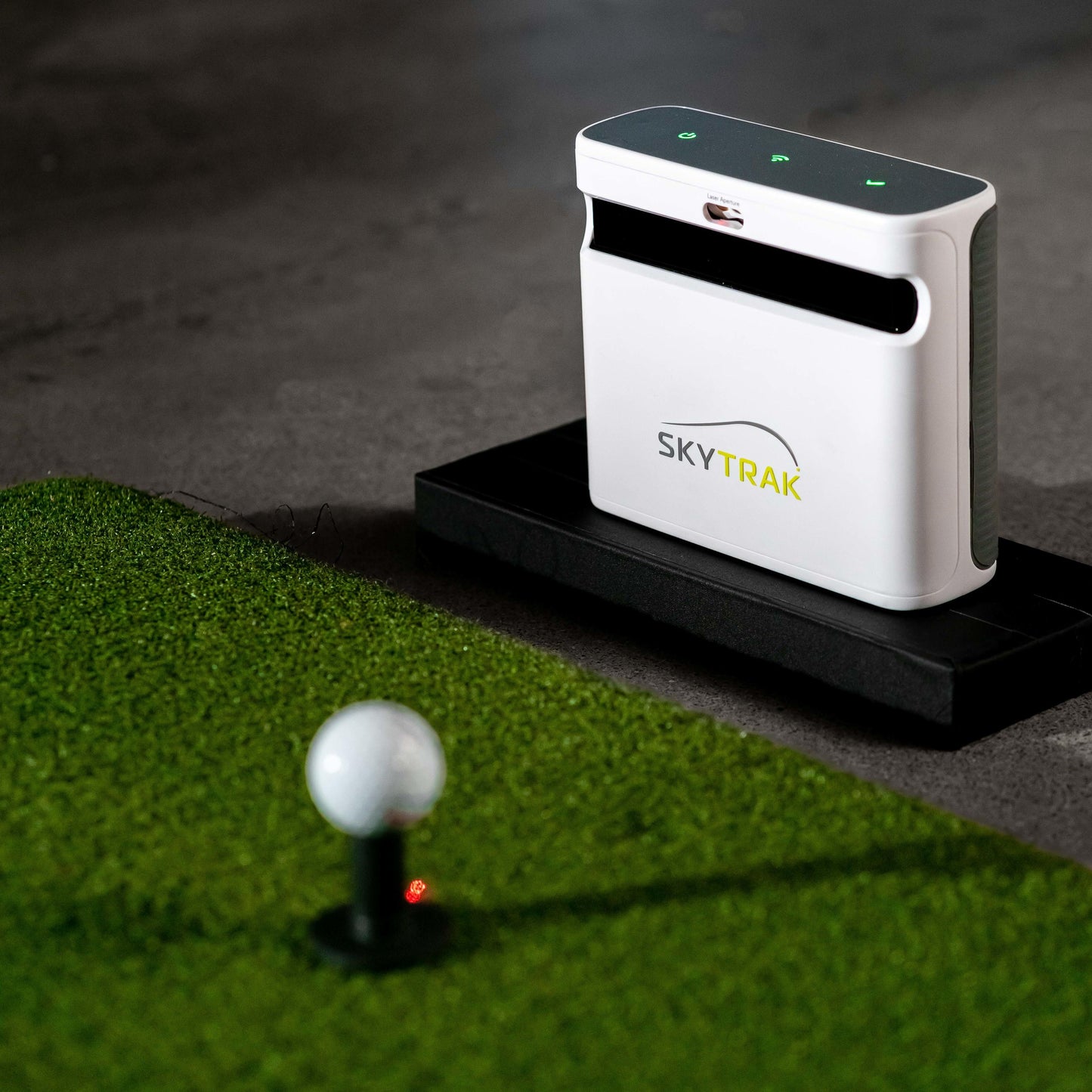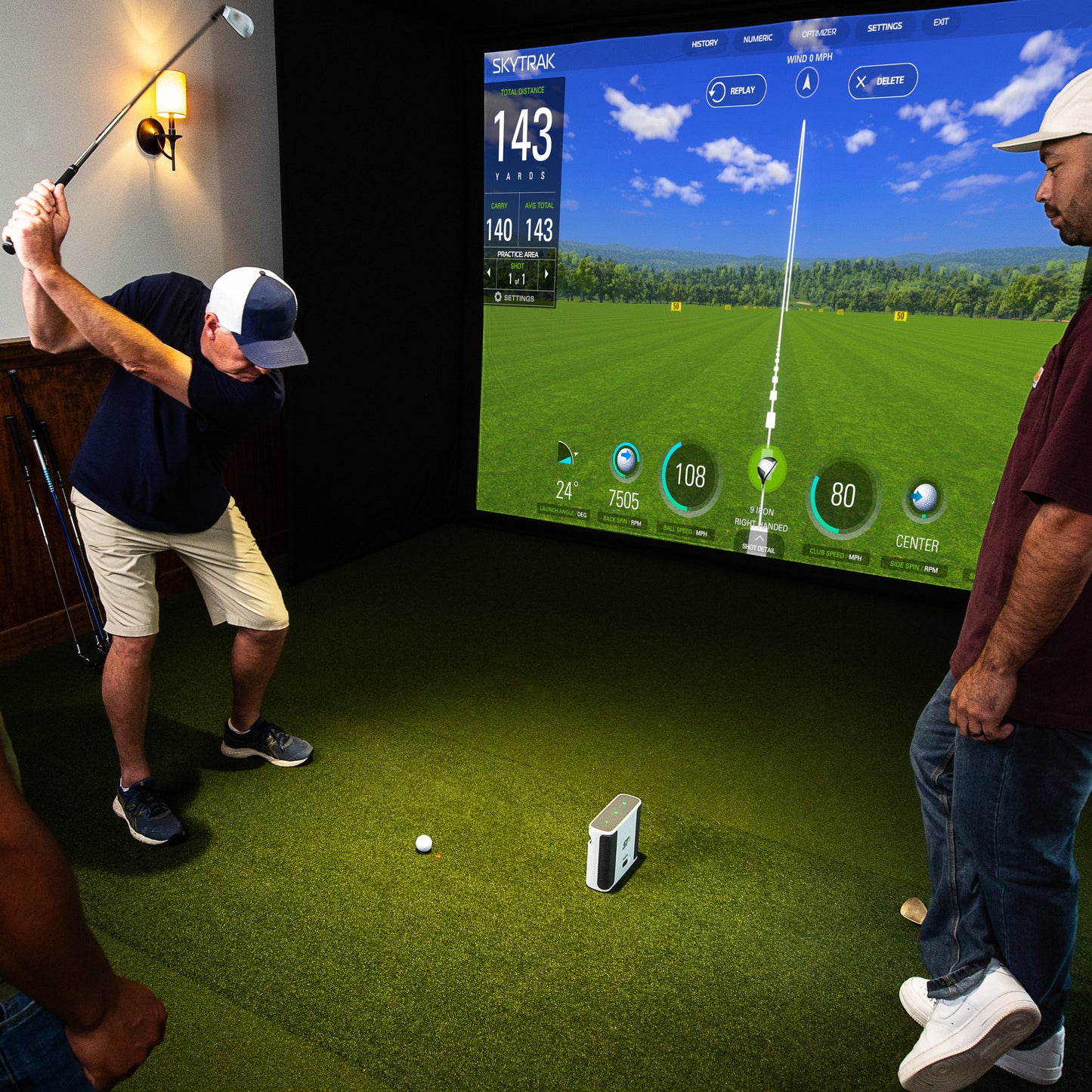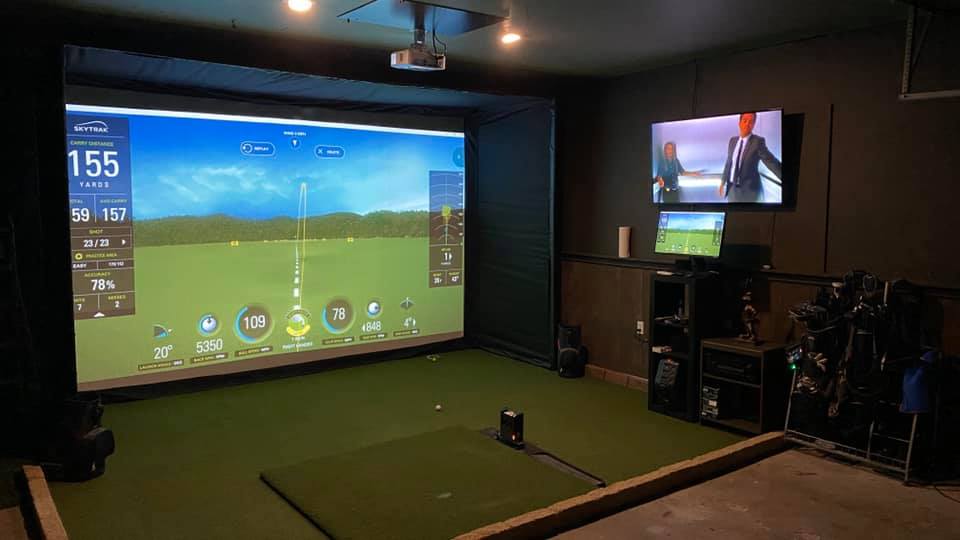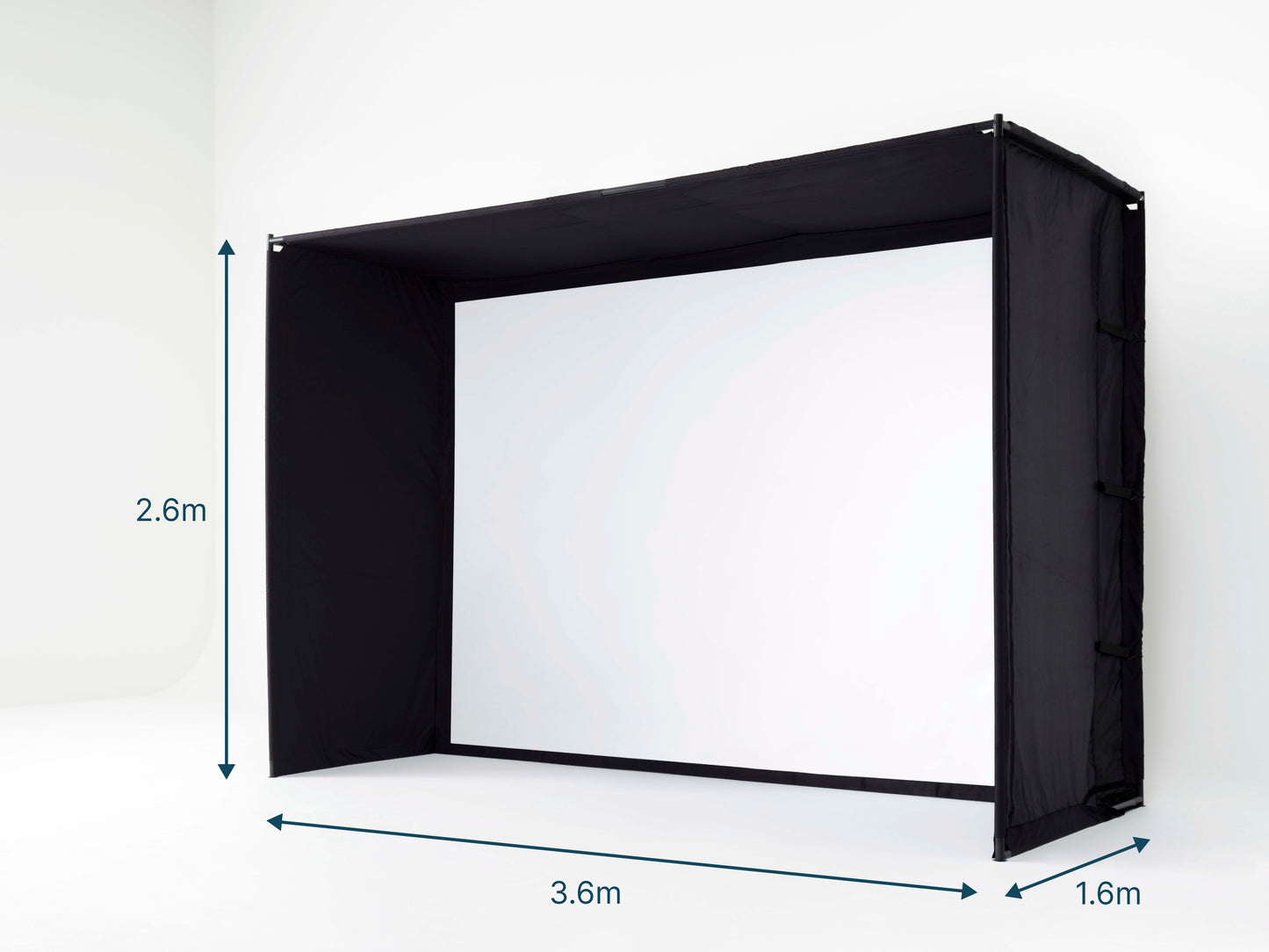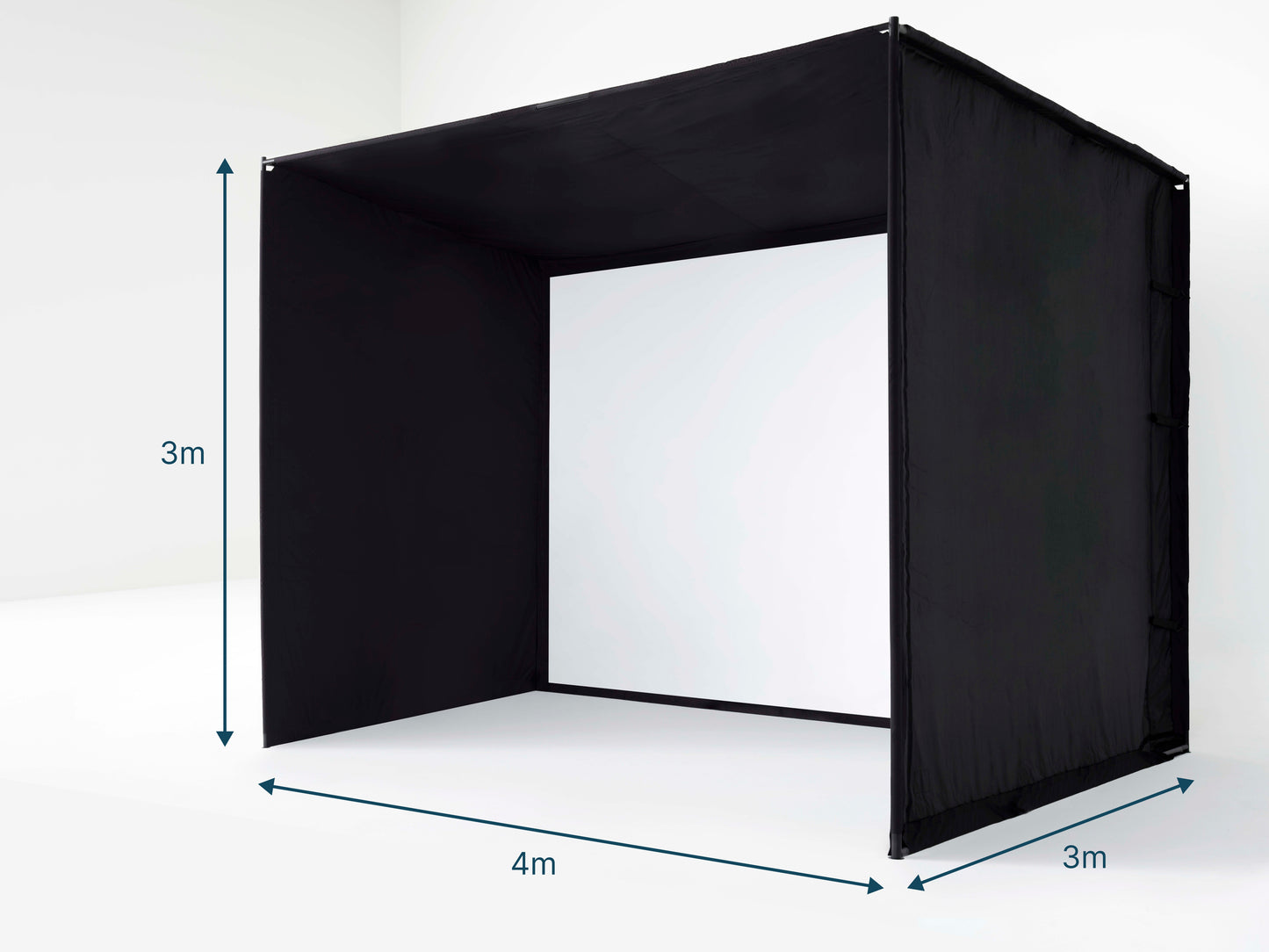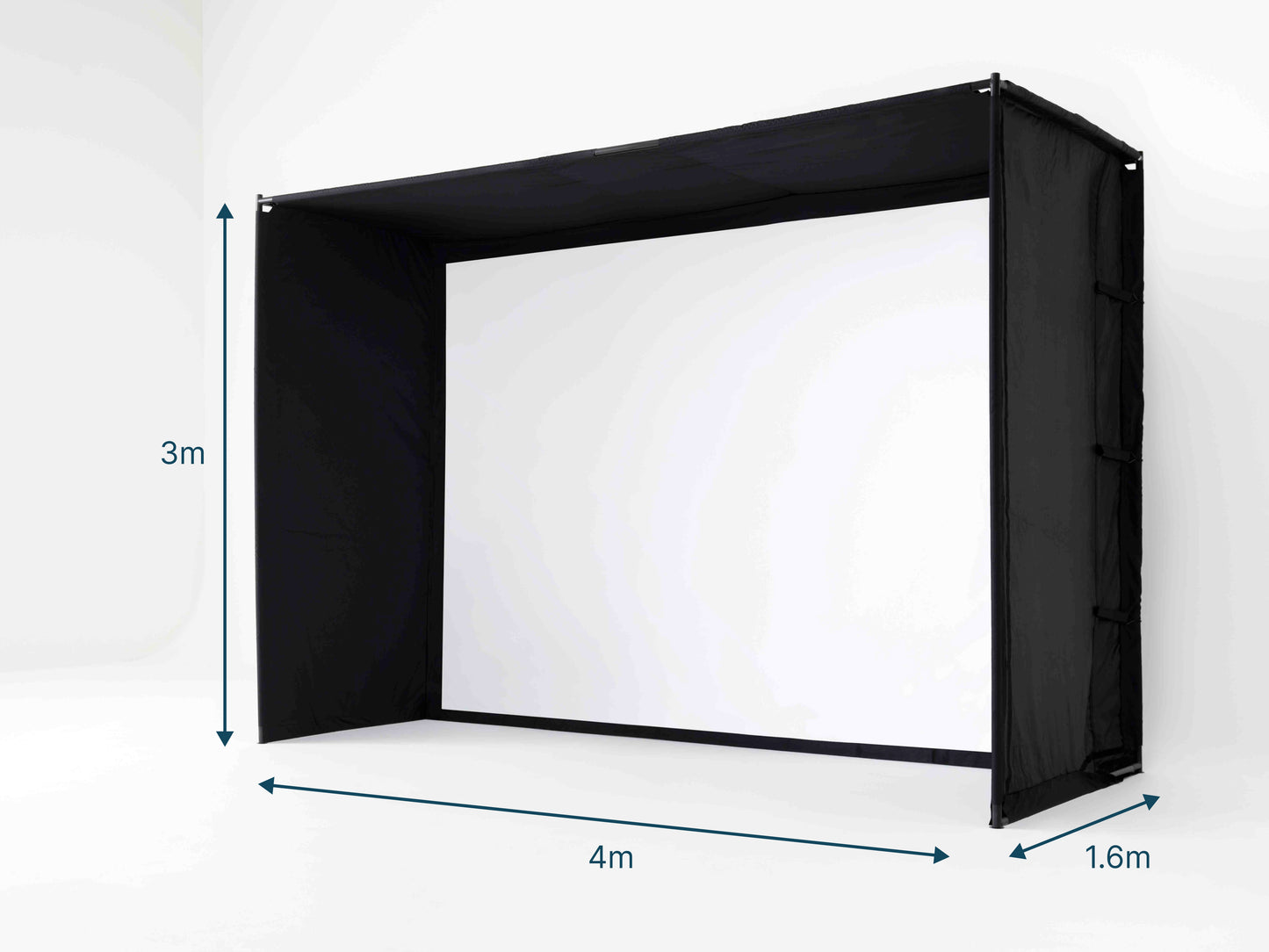 Product Details
SkyTrak Plus Ultimate Play Package

The SkyTrak Plus Ultimate Play Package is the perfect way to improve your golf game from the comfort of your own home. This package includes everything you need to create a realistic and immersive golf experience, including:
With the SkyTrak Plus Ultimate Play Package, you have everything you need to improve your golf game from the comfort of your own home. Order yours today and start playing like a pro!
What's not included:
Artificial turf between hitting mat and enclosure screen
PLEASE NOTE, THIS PACKAGE WILL BE DELIVERED IN SEPARATE SHIPMENTS AND MAY BE ON DIFFERENT DAYS
What is SkyTrak+?
SkyTrak has long been the leader in at-home golf. The next evolution is a leap forward. The new SkyTrak+ brings major advancements in its core technology by adding a dual doppler radar system and proprietary machine learning software - to offer unmatched accuracy in its class. The radar addition brings club data to the forefront of the experience - giving SkyTrak users a vital data point for game improvement. More big innovation comes in the new and improved SkyTrak Shot Optimizer and Shot Score functionality. You can now measure yourself against optimal shots and golfers of all skill levels pulled from our database of millions of golf shots.

With over 70,000+ members, access to over 100,000 golf courses (including Pebble Beach Golf Links, Bandon Dunes, Torrey Pines and many more), and the best gameplay simulation software in the industry, the SkyTrak+ will instantly transport you to courses all around the world that you can play with your friends from the comfort of your home.

More golfers. More shots hit. More courses toplay. The #1 golf simulator in the world.
DUAL DOPPLER RADAR FOR CLUB DATA MEASUREMENT+

The new Doppler Radar System delivers useful club data, including: Club Head Speed, Smash Factor, Club Path and Face Angle. Additionally, applying proprietary machine-learning algorithms to that data delivers precision at a level matched only by the highest end launch monitors on the market.
IMPROVED PHOTOMETRIC CAMERA SYSTEM+

The improved camera system gives golfers highly accurate and reliable ball tracking data that can power a player's practice and improvement. The camera system also provides for improved outdoor performance on mats. You can now work on your game at the range.
MORE VIRTUAL COURSES+

With access to well over 100,000 golf courses, including some of the best in the world (St. Andrews, Pebble Beach, Pinehurst, Bandon Dunes, etc.), we offer packages for leading sim partners like E6 Connect, WGT by TopGolf, The Golf Club 2019 and others. Prep for your next buddy trip, scout a course for your next tournament, or bring your friends over for the trip of a lifetime…in your garage.
IN DEPTH PRACTICE AND IMPROVEMENT+

Starting with our Game Improvement Package, you'll get the ability to practice on a driving range, perform a skills assessment, map your bag, randomize your practice and go through our wedge matrix to fine tune your scoring clubs.
NEW AND IMPROVED SHOT OPTIMZER INTERFACE+

The new and improved Shot Optimizer allows you to view and analyze all of your club and ball data vs. optimal launch conditions. Our red, yellow and green scoring system lets you know how close your numbers are to the best players in the world.


The new interface also houses informational tutorials from Golf Digest #22 teacher in the world, Nick Clearwater. These tutorials are built to help explain the Shot Optimizer interface and why it's important to your game.

NEW SHOT SCORING TO MEASURE YOUR PROGRESS+

Simply hit 20 shots with any club and SkyTrak will crunch the numbers to determine your best hit shots. This is now your expected distance.


From that point forward, your shots will be measured against expectations and you will be given a Shot Score, an objective way to measure you against similar shots of different levels of players and giving you a score of what you'd expect to shoot in an 18-hole round.

Why SkyTrack is perfect for indoor use
SkyTrak allows you to experience accurate, real-time ball flight data and data, without having to place any measuring devices on the ball.
There is no confusion about where to place your ball. Swing away and find the red dot! You have access to a wide range of software and a mobile app. There are many options to use virtual driving ranges and game improvement features.
SkyTrak is a partner with the most popular simulation software. You can choose where you want to play!
SkyTrak's long-lasting battery life makes it portable and offers many connection options. Compatible with Android, iOS and PC.
You can design your sim room however you like, without any variables affecting the data or results.
4-time Golf Digest "Best in Golf" award winner.
My Golf Spy's "Best Indoor Golf Simulator" award winner
Tested and proven by tens of thousands of golfers.
SkyTrak: How do you use it?
Once you register the SkyTrak unit, don't forget to charge it via the USB cable
Indoor practice – Choose a hitting area of 10'Wx10'D. The safe ceiling height depends on your height and the length and width of your club.
SkyTrak requires that you use a golf hitting pad to level your device.
Your hitting area should be at least 12-14 inches from your SkyTrak.
Get the SkyTrak App for FREE and connect your iOS/Android device to your SkyTrak Launch Monitor
SkyTrak will not send data to Wi-Fi if there isn't one. This data can then be synchronized to your historical data later when you have Wi-Fi.
For best results, make sure you use a clean, new, and free from imperfections white golf balls with your logo
For the most precise spin data readings, place the ball at the SkyTrak laser point and rotate the logo of the ball to face the SkyTrak lens.
Improvements in the Details
● Roughly 40% larger hitting area to give golfers more flexibility to capture a full range of shots
● New on board processor for faster shot to show ability as well as easy and secure connectivity to a wide range of PC and mobile devices
● Added 5Ghz Wi-Fi capabilities for faster and more stable connectivity
● USB Type C Charging options for port stability and rapid charging
● No special balls needed
● No stickers on clubs needed

Skytrak+ Shot Data - What's Measured
Carry Distance
Total Distance
Clubhead Speed
Ball Speed
Smash Factor
Club Path
Club Face Angle
Face to Target
Back Spin Rate
Side Spin Rate
Spin Axis
Spin Loft
Horizontal Launch Angle
Vertical Launch Angle
Lateral Landing
Roll Distance
Apex Height
Flight Time
Shot Shape
Descent Angle
Shot Score
Product Specifications:

Technology: High Speed Cameras and Doppler Radar

Indoor/Outdoor: Both indoor and outdoor

Space Requirements: Enough Space to Swing Your Club

Device Compatibility: PC, iOS, Andorid

Software Compatibility: TGC, E6 Connect, WGT

SkyTrak Specifications:

Dimensions: 7" (H) x 8" (W) x 2.75" (D)

Weight: 3 lbs.

Warranty: 1-Year Warranty